This KB Article References:
Echo360 Lecture Capture
This Information is Intended for:
Students
Last Updated:
August 11, 2020
Average Rating:
Not Rated
Your feedback is important to us, help us by
logging in
to rate this article and provide feedback.
Going through Blackboard:
Log into the Blackboard at blackboard.stonybrook.edu
Navigate to the course, and then to the folder where the Echo360 recordings are.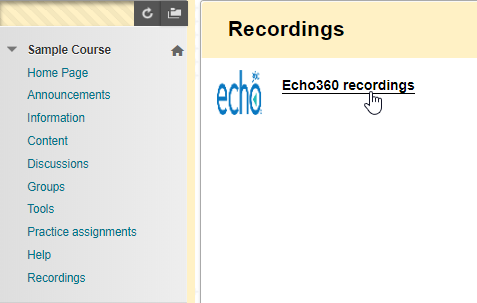 (Jump to step 3)
Going through Echo360.org:
Log into Echo360 at stonybrook.edu/echo360
Click on My Courses and click on the class which allows downloads.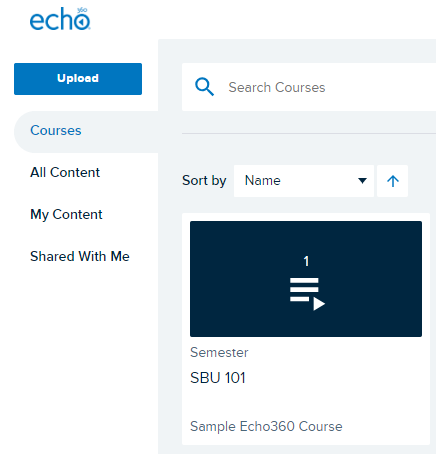 (Jump to step 3)
Find the row corresponding to the recording you would like to download and click on the square with the play button in it.

Click on the button and then click on Download Original. (Note: If you do not see this option then downloading is not enabled for this course.)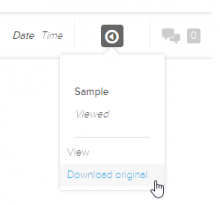 Lastly, choose your download type and click download.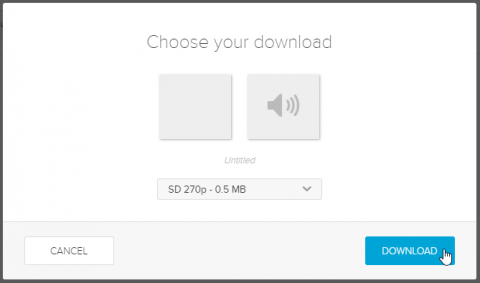 NOTE: Enabling download is at the discretion of your professor. If your course does not have download enabled contact your professor to have them consider enabling download for the course.
Downloading on Mobile:
Open the Echo360 mobile app and select the course you would like to download a recording in.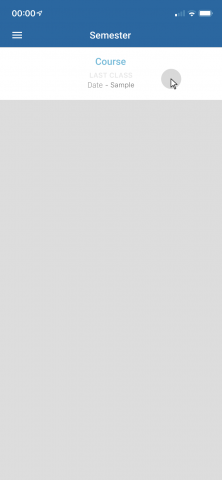 Go to the row for the recording you you would like to download, click the 3 dots in the top right corner, and click "Download Video"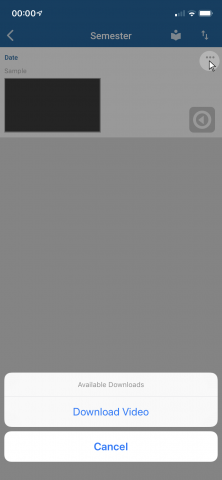 Now the video has been downloaded and you can view it offline.