This KB Article References:
Clickers
This Information is Intended for:
Faculty, Staff, Teaching Assistants
Last Updated:
January 18, 2018
In order to collect responses from students for grading, you will need to create a participant list using the TurningPoint Cloud application.
TO CREATE A PARTICIPANT LIST, follow these steps:
1. Go to Blackboard (blackboard.stonybrook.edu) in your browser and navigate into the course you want to use Turning Technology clickers with
2. In your Blackboard course, go to Tools and then click on Turning Account Registration (clickers)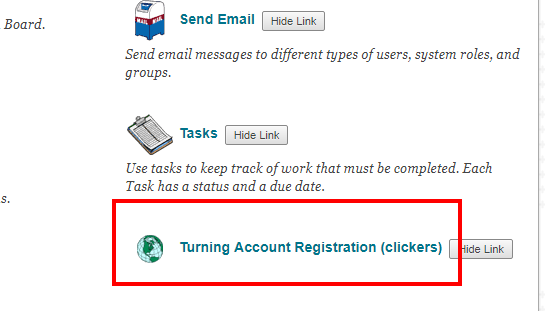 3. Log in to your Turning Technologies account using your NetID username and password
4. Under Available Courses, find the course you are looking to integrate (note, you must be an instructor of the course in Blackboard to see courses in the Turning Technologies account)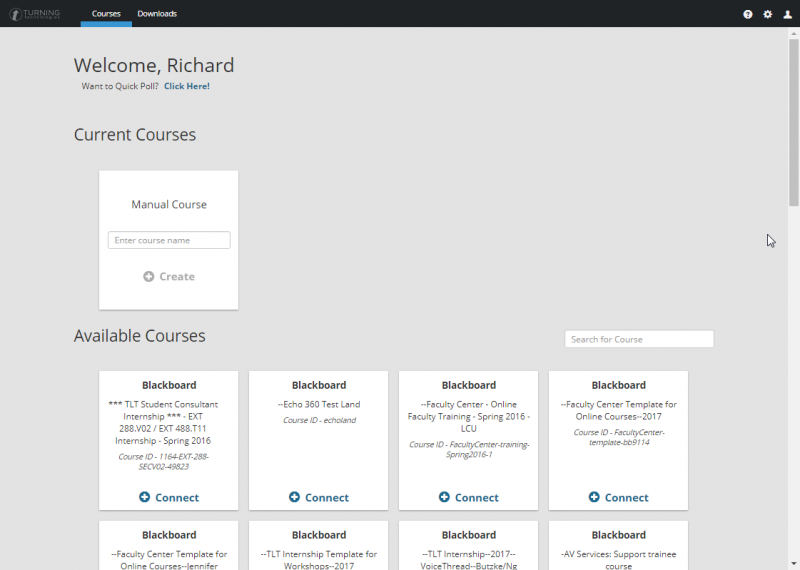 5. Click +Connect on the course you want to add, then it will move to the top of the list under Current Courses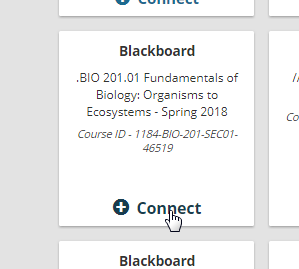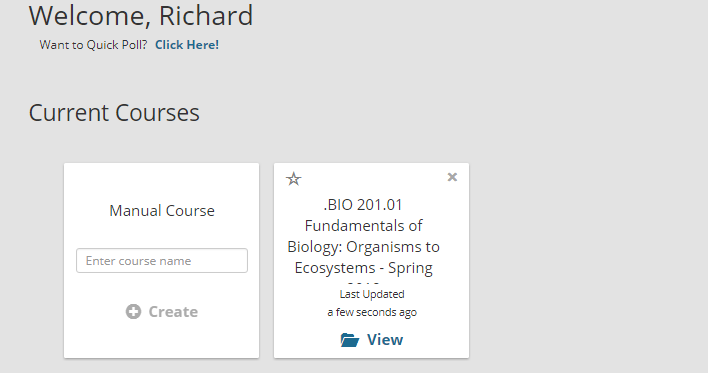 6. On the desktop of your computer, open the Turning Technologies Turning Point App from your computer and click Sign In
*If you have not yet downloaded the Turning Point App, you can do so while logged in to your Turning Technologies account at https://instructor.turningtechnologies.com/#/downloads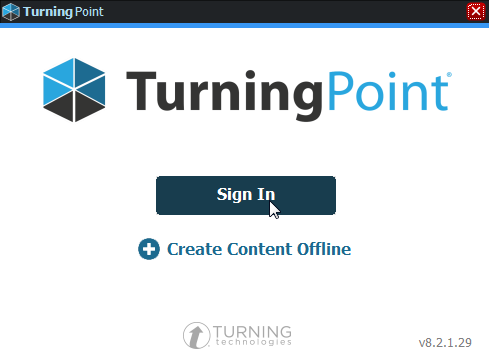 7. Log in with your NetID username and password
8. On the Turning Point Dashboard, select the Course you wish to use when polling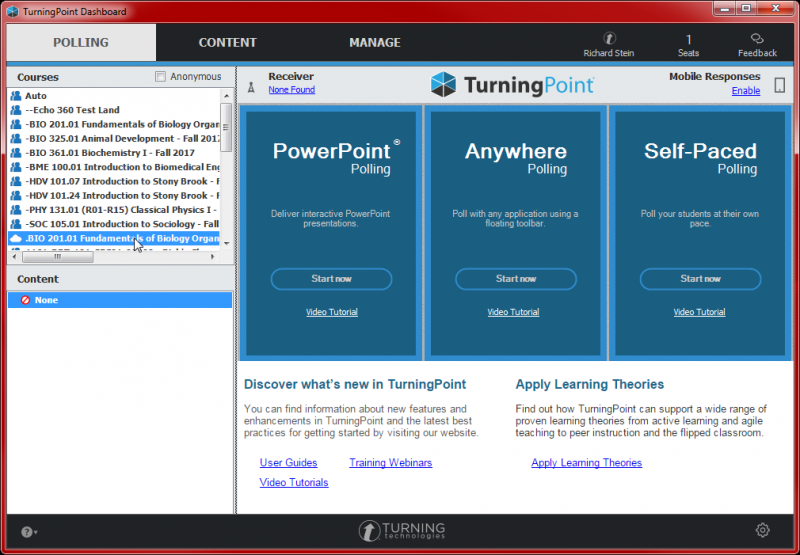 This list will automatically update every time you log into the Turning Point App on your computer. 
TO MANAGE OR VIEW A PARTICIPANT LIST, follow these steps:
1. Open the Turning Technologies Turning Point App from your computer and click Sign In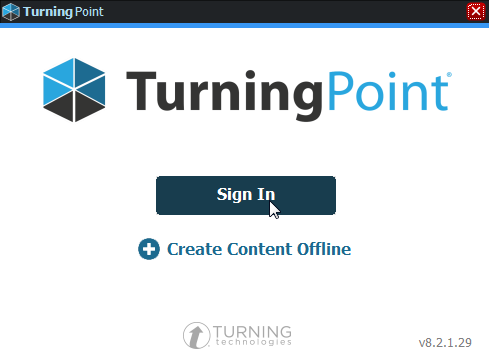 2. Log in with your NetID username and password, then the Turning Point Dashboard will appear
3. On the Turning Point Dashboard, select the MANAGE tab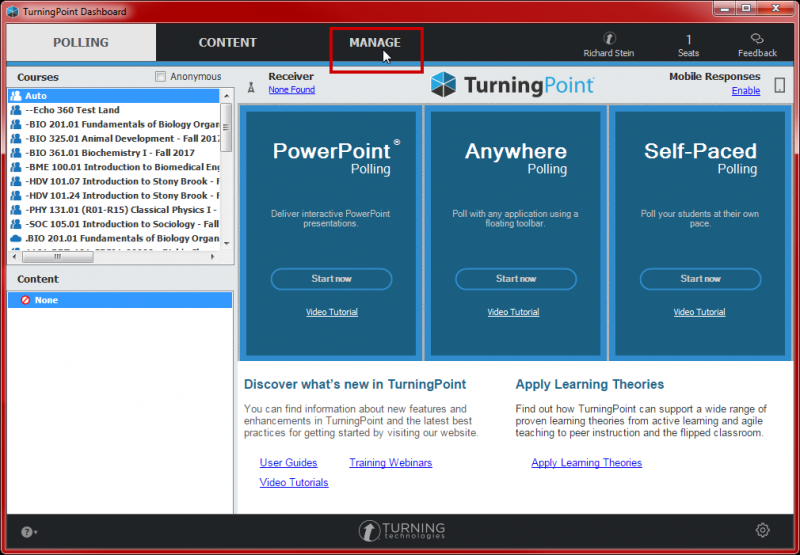 4. Select the Course you wish to manage or view
5. Click Update to update the roster manually, or Edit Roster to view and manage the roster