What Is IT Recognition
The mission of IT Recognition is to help encourage the University to recognize both individual employees and team achievements.
Innovate
This award acknowledges employees who demonstrate innovation, who bring in new practices or ideas, and help with executing those ideas to enhance productivity.
Grow
Someone who takes it upon themselves to learn new things, develop new skills or master new technologies in order to advance IT's agenda.
Communicate
Someone who goes above and beyond to communicate and share information with other members, both inside and outside of the organization, leading to greater transparency and accountability.
Satisfy
An individual who consistently performs at a level that yields high customer/end user satisfaction.
Engage
An individual who shows initiative in reaching out to others to work collaboratively whether internally or externally.
Watchdog Award
This award recognizes employees who promote, demonstrate, or influence secure computing behavior.
Customer Service
This award will acknowledge someone who demonstrated that they care about availability, reliability, accessibility, performance and satisfaction for support and services.
Team Award
This award will acknowledge a group of individuals who have demonstrated proficiency in any of the award categories.
MVP Award
This will be presented to the "Staff Member of the Year"; to someone who demonstrates outstanding contributions or makes a significant impact to meet or exceed University goals.
Share A Story
Recognition begins with you! Submit a recognition story for review. Learn more about how this process works below.
How Do I Submit A Nomination?
In order to submit a recognition nomination; familiarize yourself with the awards. Once you have decided which award you would like to recognize an employee or team for, proceed to the IT Recognition Form and complete the relevant fields.
We are accepting nominations for through October 4, 2018.
Who Is Eligible for an Award?
The IT recognition program acknowledges employees who have gone beyond the expected. This program is inclusive to IT professionals and those who partner with IT professionals to fulfill the University's mission.
MVP Award
Brian Heller, Infrastructure
Communicate Award
Woody Brown, Enterprise Applications & Integrations
Customer Service Award
Mary Kethman, Business Office
Grow Award
James Doyle, Infrastructure
Engage Award
Valerie Smith, Business Office
Rich Von Rauchhaupt, Enterprise Applications & Integrations
Innovate Award
Mufakkir Chowdhury, Enterprise Applications & Integrations
Satisfy
David Cyrille, Stony Brook Medicine Information Technology
Judith Sellitto, Enterprise Applications & Integrations
 
Team Award - STAWG
Mark Velazquez, Information Security
Nichole Gladky, Customer Engagement & Support
Jacob Levich, Communications and Marketing
Henry Joseph, Enterprise Applications & Integrations
Jennifer Jaiswal, Center for Excellence in Learning & Teaching
Diana Voss, Center for Excellence in Learning & Teaching
Cristina Striffler, Stony Brook Medicine Privacy Office
John Gianmugnai, Customer Engagement & Support
Watchdog Award
Ralph Molaro, SBS Electronics Lab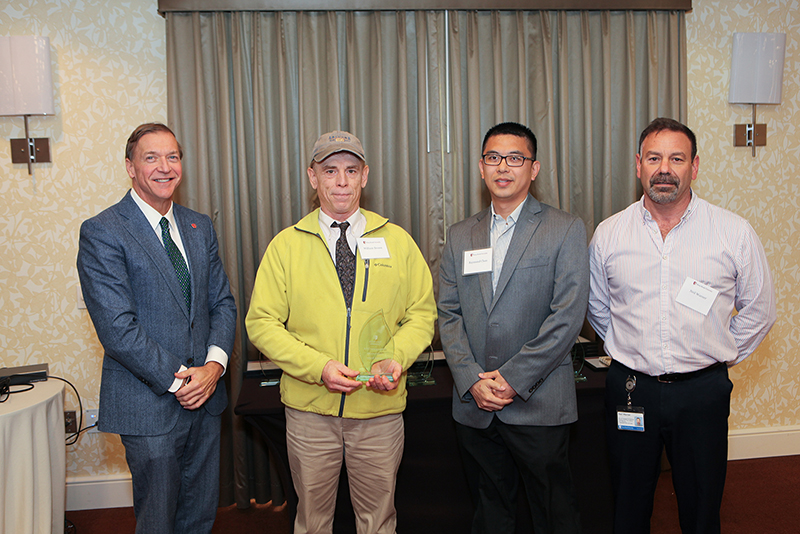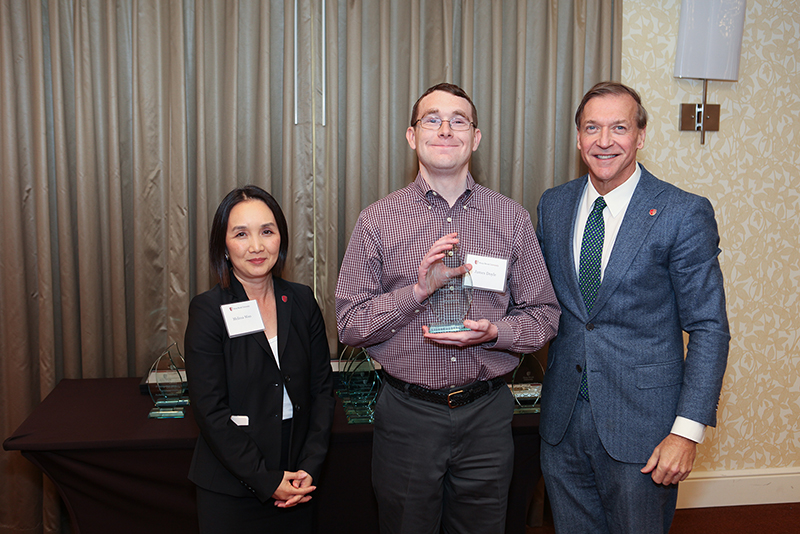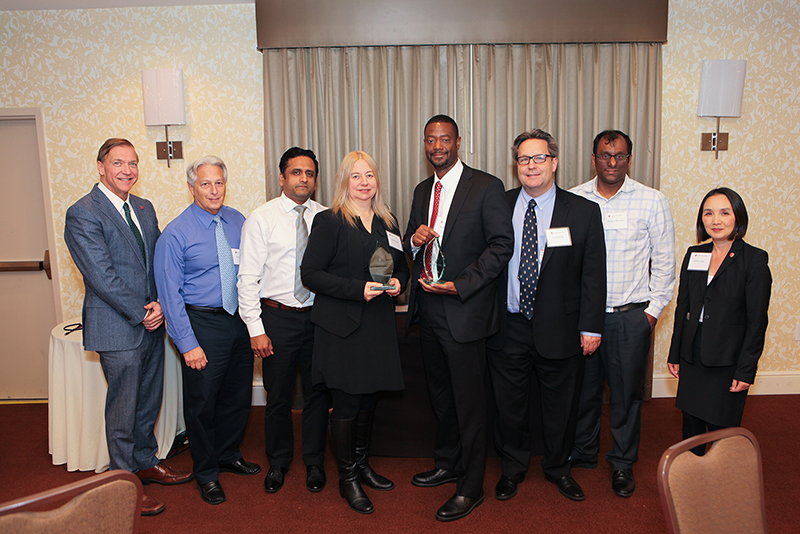 The recognition award was placed on hold. The program will resume in 2018 to be more inclusive of IT professionals and employees who partner with IT across Stony Brook University.
MVP Award - Staff Member of the Year
Gail Levy, Infrastucture
Innovator:
Fang Peng, Enterprise Applications & Integrations
IT Partner:
Mark Lang, School of Marine and Atmospheric Sciences
Watchdog Award:
Steven Galante, Infrastructure
Core Value Award: Engagement
Jennifer Adams, Center for Excellence in Learning & Teaching
Core Value Award: Growth
Brian Heller, Infrastructure
Core Value Award: Satisfaction
Nick Capobianco, Customer Engagement & Support
Henry Joseph, Enterprise Applications & Integrations
MVP Award - Staff Member of the Year
Michael Basile, Client Support
Core Value Award: Engagement
Matthew Nappi, Information Security Office

Core Value Award: Satisfaction
Bill Cusick, Video Services

Core Value Award: Innovation
Lorraine Carroll, The Faculty Center
Catherine Scott, The Faculty Center
Rich von Rauchhaupt, Web Strategy